Exposé 3 arrives
By Nicholas Rougeux, posted on May 12, 2005 in Art, Fractals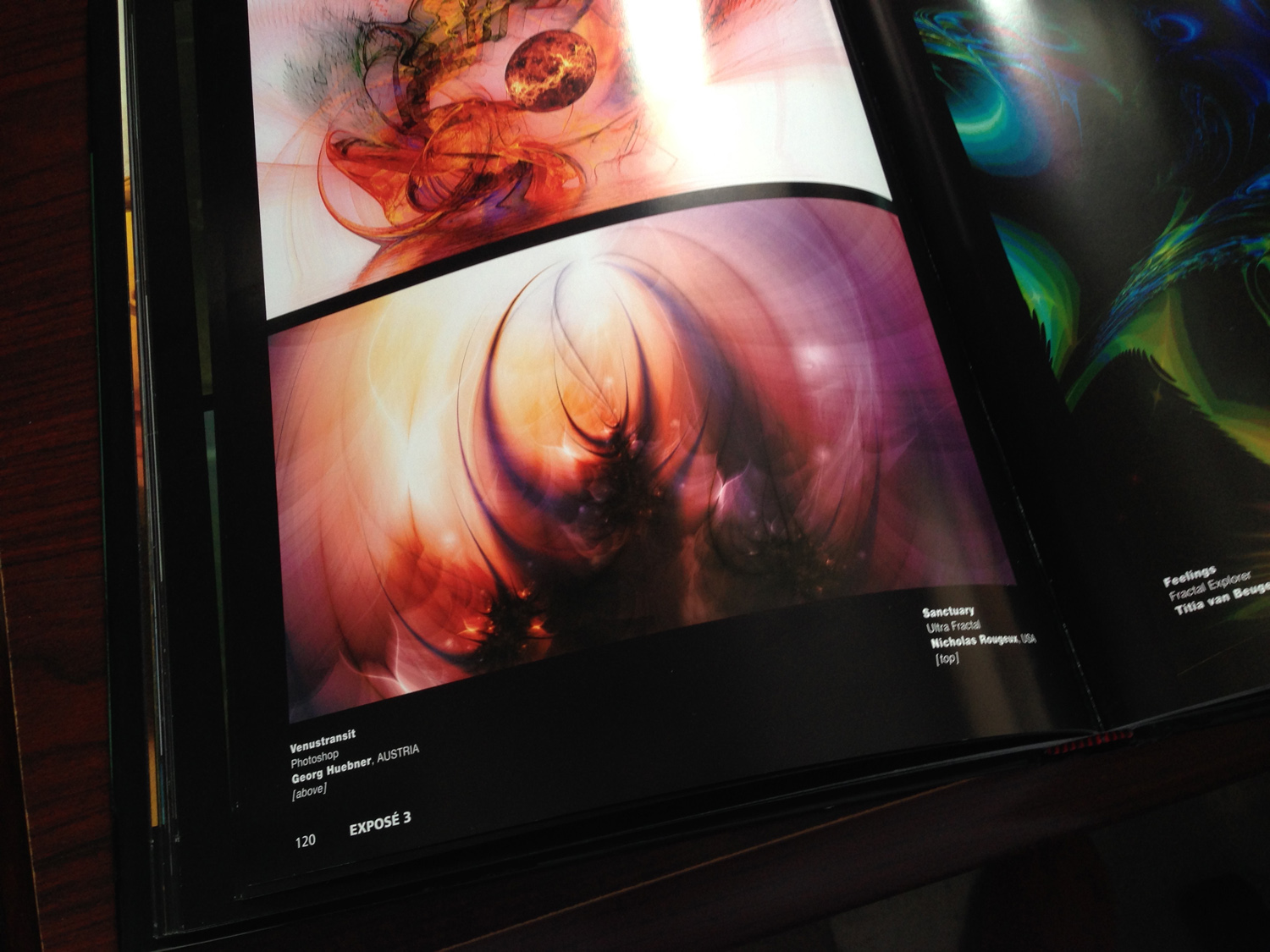 After a long wait, Exposé 3, the industry's finest art book around has been unveiled featuring fantastic art once again. Each of the books in this series continues to amaze me and this one is no exception.
I'm very proud to say that two of my images, Confidence and Sanctuary, were accepted into this edition and are included in both regular and limited editions of the book. I honestly never thought any of my submissions would be accepted so you can imagine my surprise and excitement when I was told that two were being included.
As usual, there are thumbnails of each spread on the publisher's site so if you want to squint a bit and see the spreads, you can do so on page 3. Mine are in row 6, column 3 and row 7, colum 1 respectively and both are in the lower left quadrant. They're small but thre are some slightly bigger ones on the right. I didn't win any awards or anything but just being in there is enough for me. I can't wait until the next one!
Once I get my copy of the book, I'll take some photos and post them here. This book looks amazing and I'm really looking forward to seeing all of the other entries.