Posters
Decorate your walls with colorful detailed posters of every vignette from Elizabeth Twining's beautiful two-volume set from 1868.
A tribute to dedication
Each poster has been designed as a tribute to Elizabeth Twining's dedicated efforts to illustrate the natural orders of plants in ways that invite exploration.
Multiple sizes, framing options, and materials are available on the ordering pages. Larger sizes look best. Due to the fine detail, images may appear blurry at smaller sizes.
All 160 illustrations
Every illustration on one poster arranged in the order they appear in the original two-volume publication. With each one is its number, order name, and tribe name.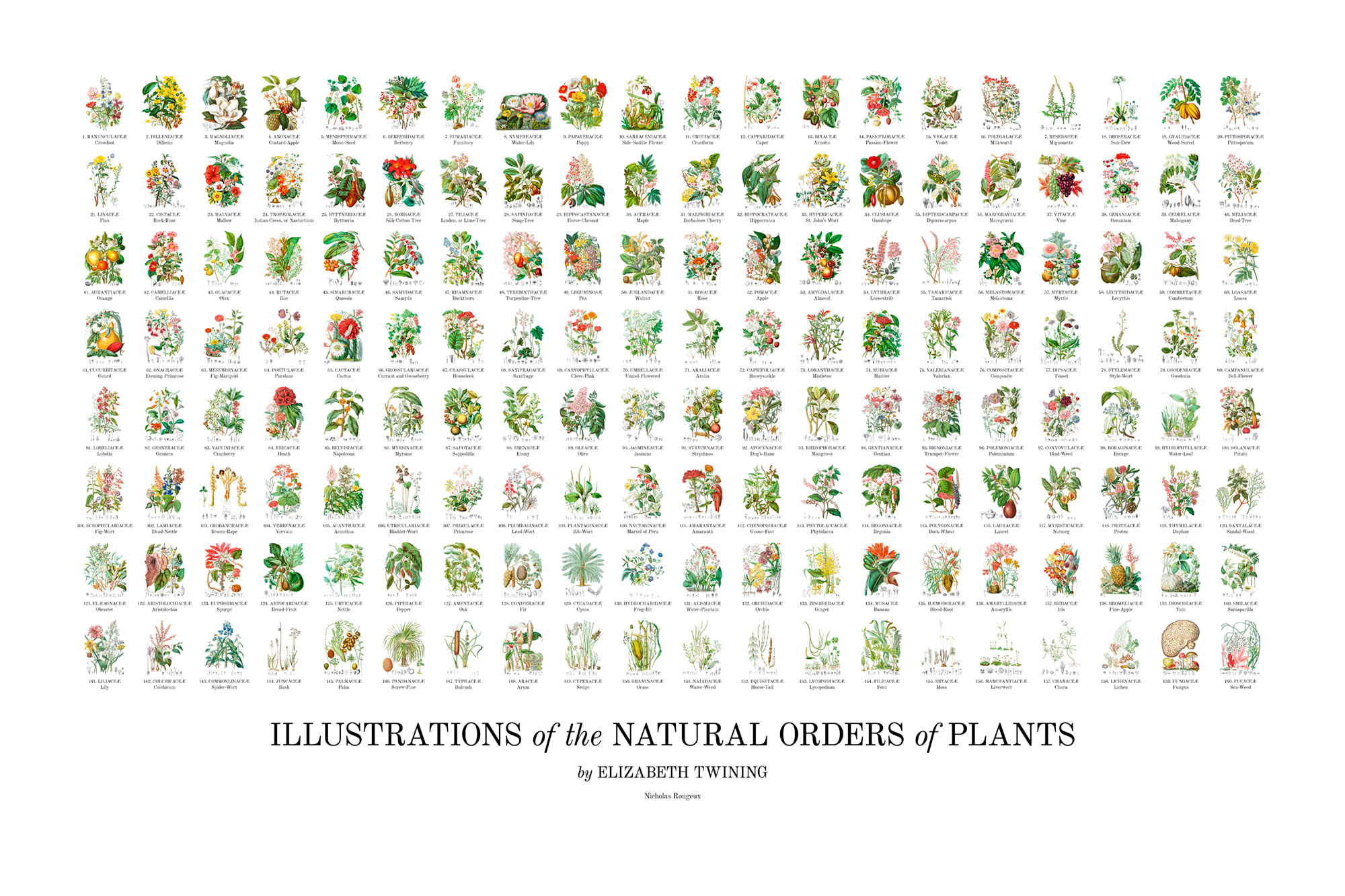 Likenesses
A detailed diagram of the likenesses Twining mentioned throughout the descriptions of each tribe connected in one network.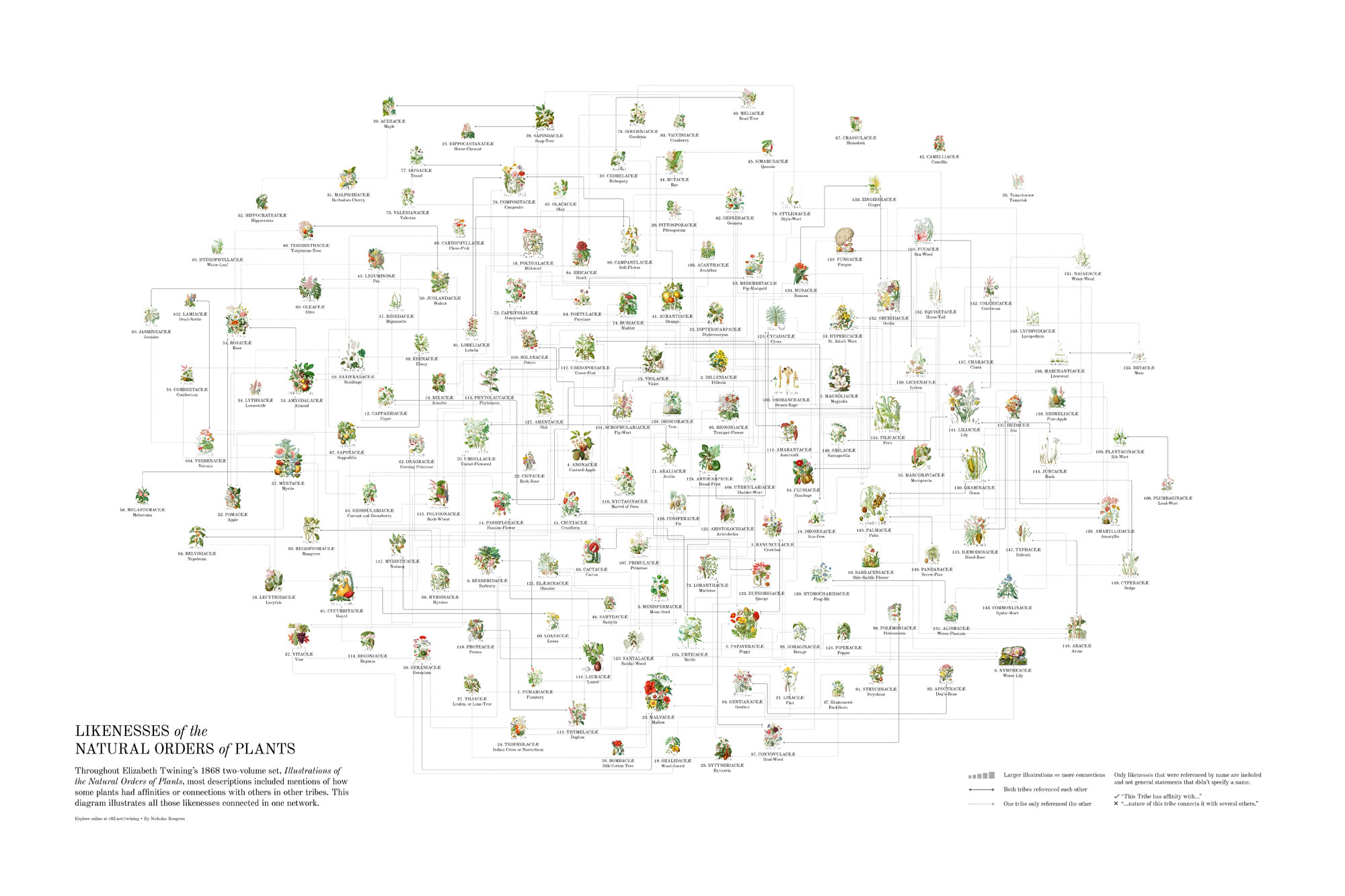 Puzzles
Challenge yourself or someone else to assemble a puzzle of all 160 botanical illustrations.