Posters
Decorate your walls with unique posters of Great Britain and Ireland based on the illustrations from A Series of Picturesque Views of Seats of Noblemen and Gentlemen of Great Britain and Ireland.
Multiple sizes, framing options, and materials are available on the ordering pages. Larger sizes look best. Due to the fine detail, text and images may appear blurry at smaller sizes.
Colors and similarity
Every one of the 240 illustrations arranged by color similarity with lighter images in the center and darker images around the periphery. No names, locations, or titles are included for each—just the illustrations.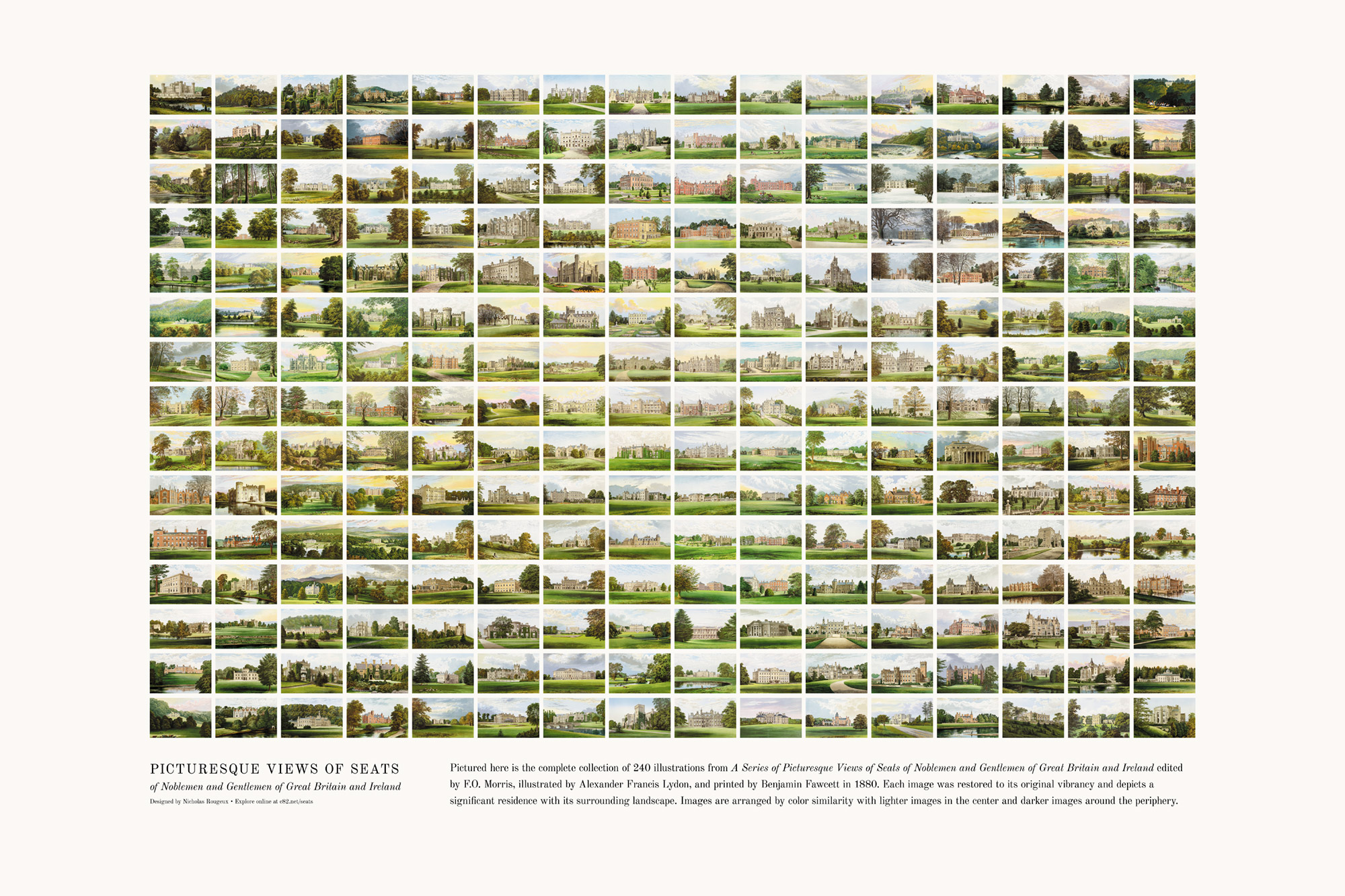 6 volumes, 6 posters, 240 illustrations
A complete collection of every image from the original publication restored and artfully arranged in the order they appear in each volume, including names, locations, and seat.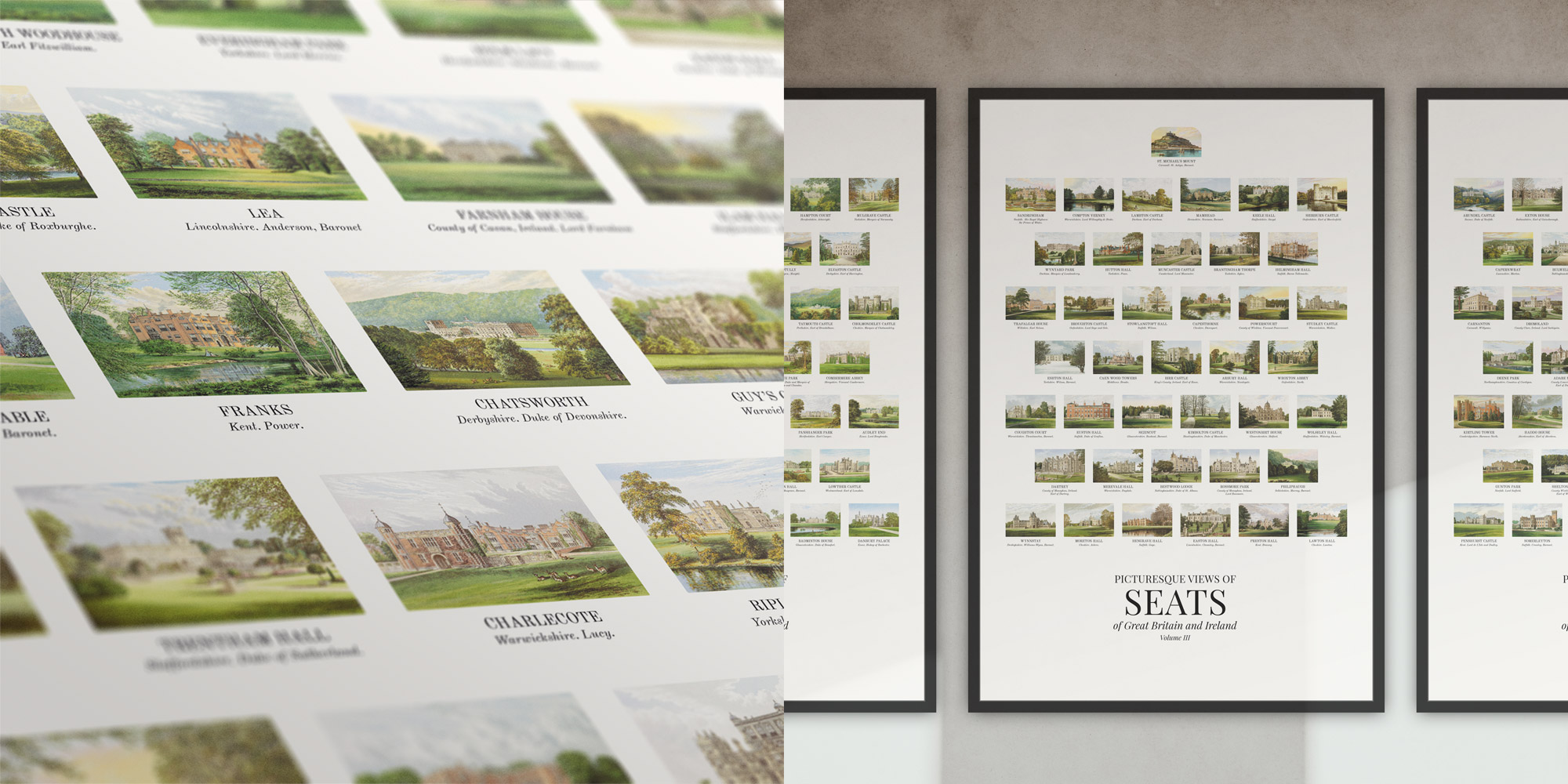 Historical map
A custom map of each seat's location plotted on a map of with historic boundaries of the United Kingdom and Ireland around the time the original illustrations were published.
This poster made use of data provided by the Historic County Borders Project.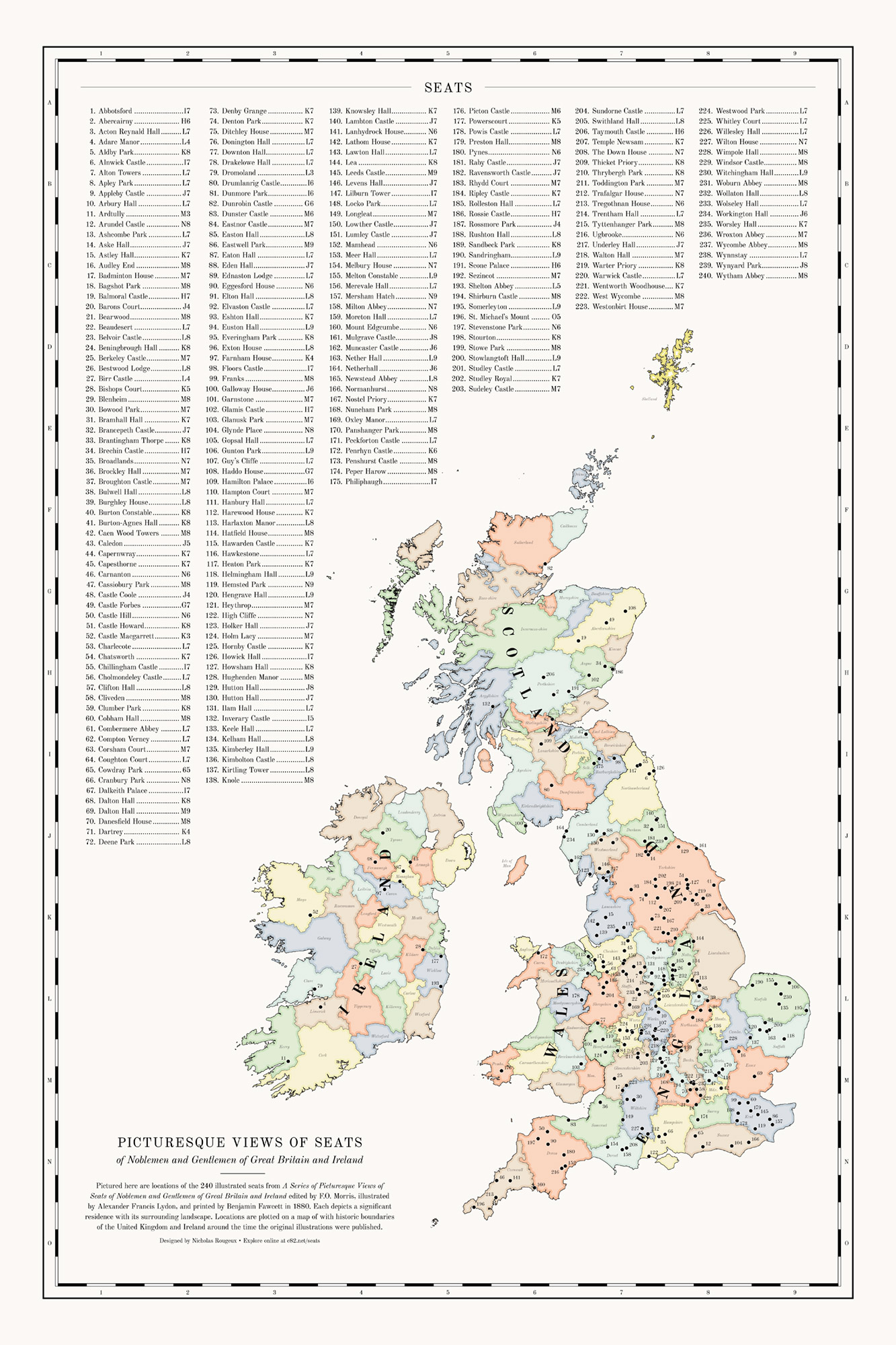 Layered
Every one of the 240 illustrations layered on top of one another to generate a unique view of an overall average composition that highlights the consistency with which Lydon composed each illustration.