Posters
Enjoy a new take on a piece of history from the 1870s. Get your own posters John Southward's A Dictionary of Typography. Each poster features visual representations of every term defined in both editions.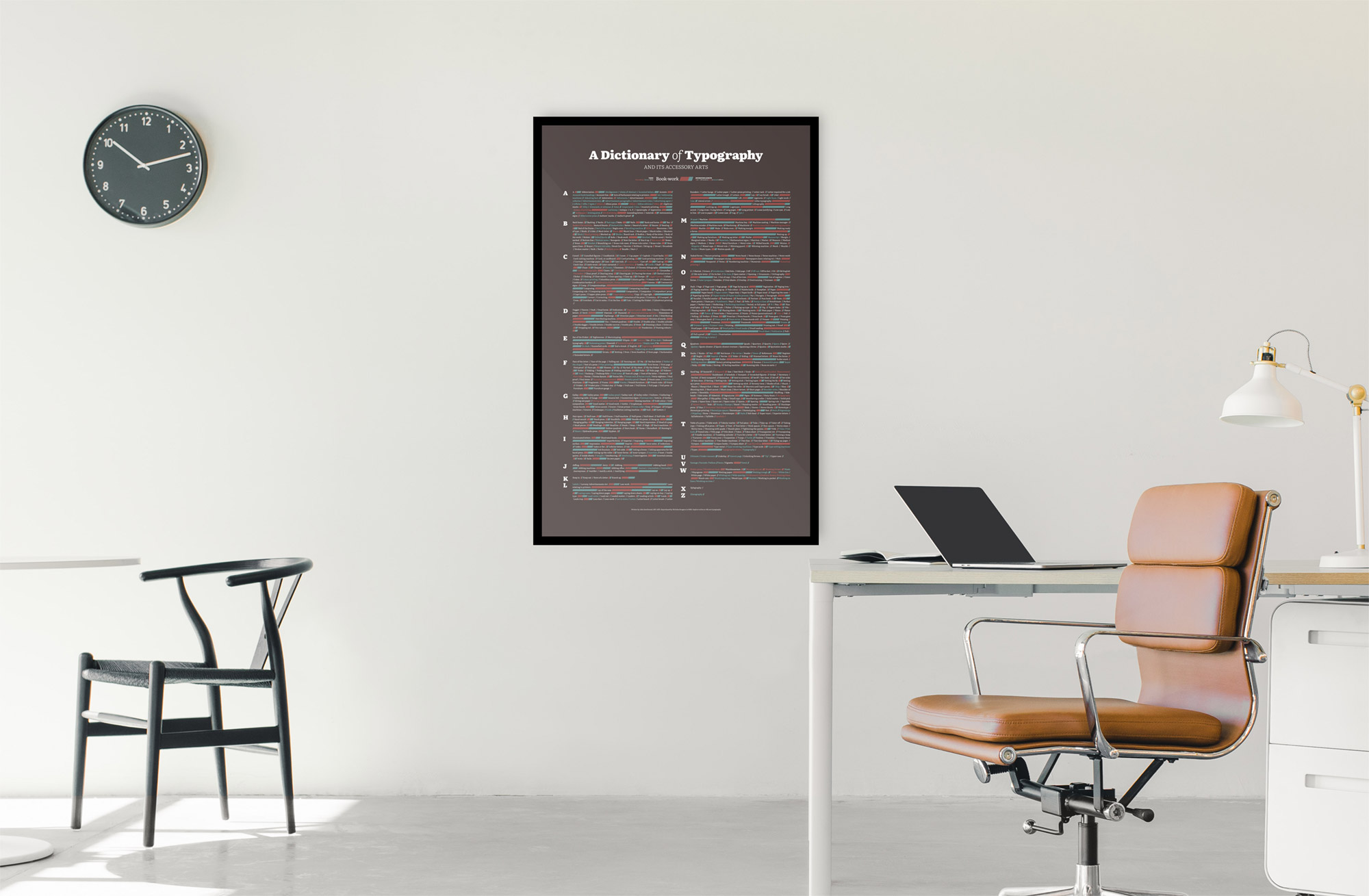 Every term
Pairing each term with a representation of the number of words in its definition in both editions and color coding them creates an interesting long-form visual to explore.
The poster features a complete alphabetical list of every term in both editions color coded by the edition it appears in and followed by a series of slashes based on how many words are in its definition in the first and second editions.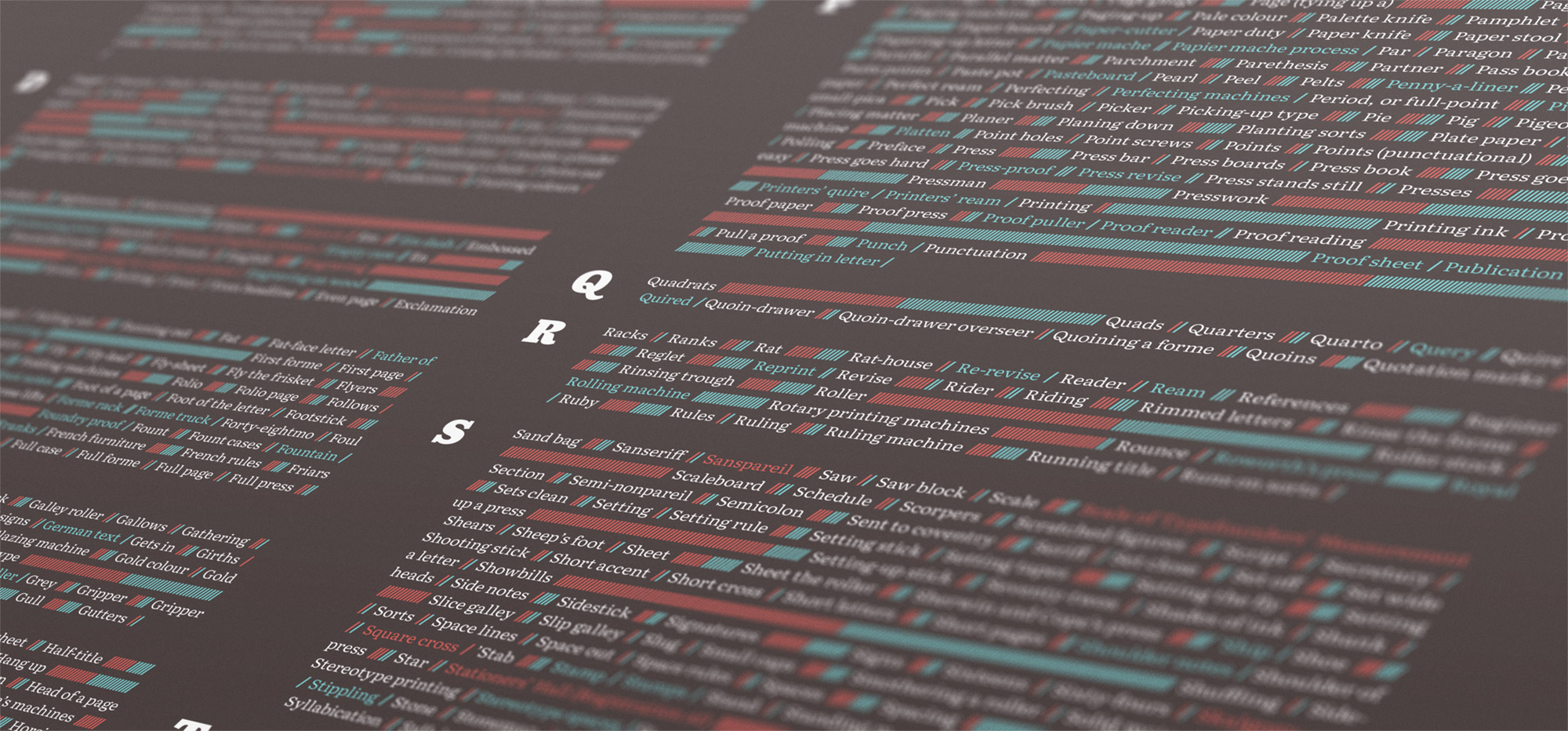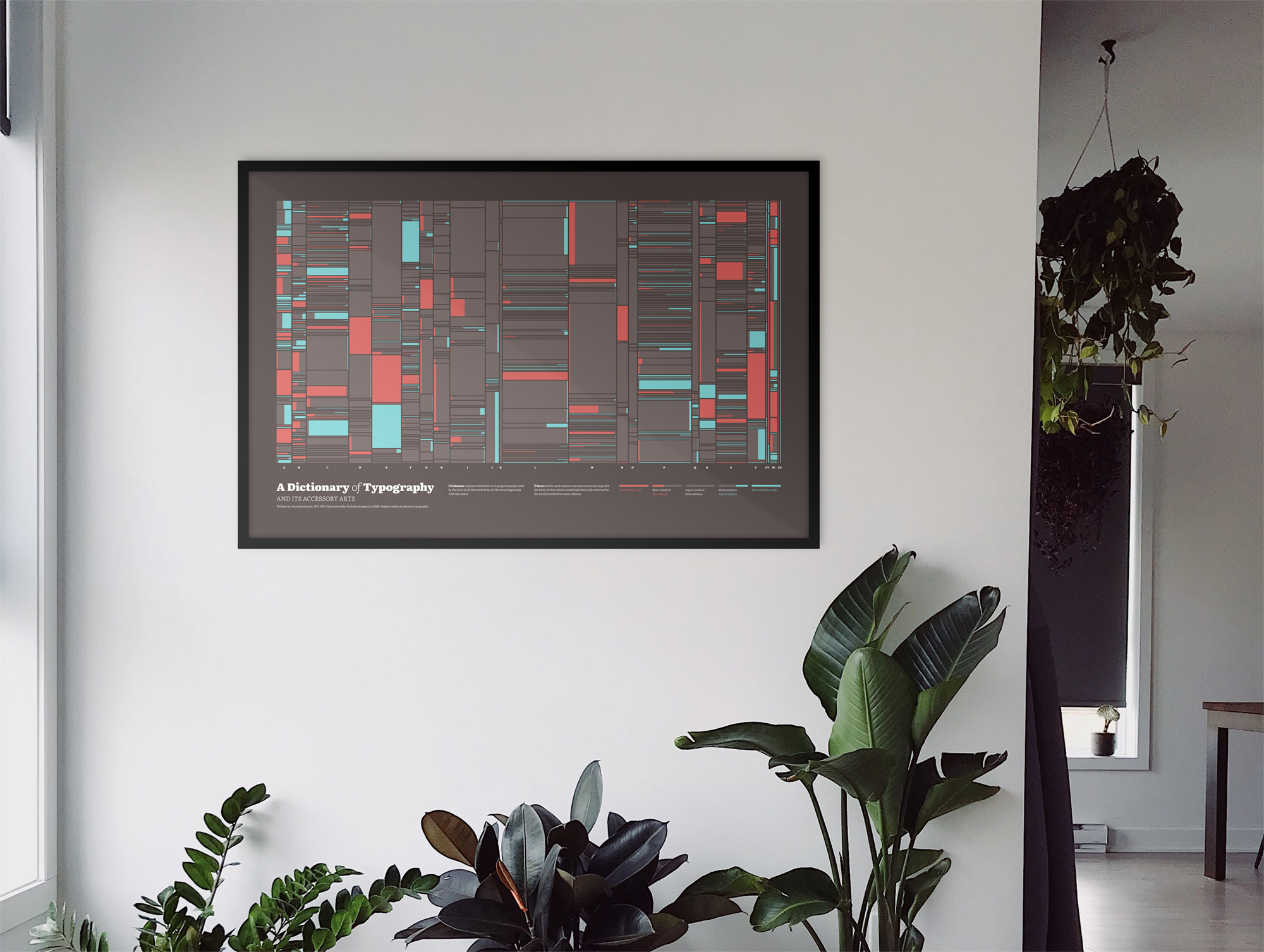 Definition differences
The poster features an abstract visual representation of the structure of both dictionaries and the differences in the lengths of the definitions of each term.